Looking for a printer but not sure where to start?
With industry-leading credentials, we'll advise you on which Designjet is the right one for you.
Take a look at the printer recommendations below and click through to see which products are fine-tuned for your specific business needs.
Manufacturing, Automotive, and Transportation
Print Big, so even the smallest details get noticed. Produce large format drawings, images, maps and more, easily and with clear and vibrant quality.
Education
Growing minds think big. Encourage learning with large format signs used for teaching, everyday communications and more.
Infrastructure, Mapping and GIS
Produce Large Format drawings, satellite and aerial photos, and maps that communicate clearly what precision image and line quality.
Repro Houses and Copy Shops
Expand your services with large format printing. Keeping cost down and customers happy with faster high quality results.
Architecture, Engineering, and Construction
HP Designjet ePrinters with web connectivity deliver high quality print fast and with unparalleled ease-of-use
Print service Providers
With fast speeds and exceptional print quality optimized for production environments, you can be ready to respond quickly to any job, big or small.
Public Sector and Corporate
From Simple CAD drawings to complex colour documents, HP Desingjet printers deilver high-quality outpout and intergrate easily into your IT infrastructure.
Graphic Design
Show off your digital design skills and push your expertise to the limit with large-format proofs and presentations that precisely reflect the image on your screen.
Retail
Tailor your message to customers in each and every store with fresh, large-foremat promos and diplays delivered on demand.
Fine Art & Photography
Delivering accurate, high-quality large-format photographs and displays that help bring your vision to life. Always maintain artistic integrity and print with strict color accuracy and exceptional quality every time.
Why Buy your HP Designjet from Us?
We specialize in the SUPPLY, INSTALLATION and after sale SUPPORT of large format HP printing and plotting solutions. We can be on hand to unpack, set-up, install, load the drivers, network the printer, demonstrate the machine to your operators and offer after sale support service and maintenance contracts.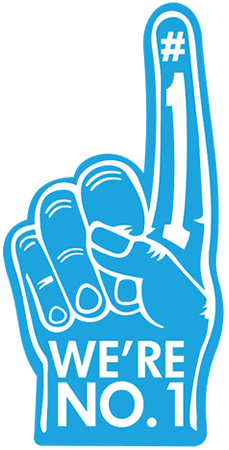 We know our product inside-out..
The GDL Group is recognized by HP Inc as being experts in printing. As well as being a HP GOLD Partner re-seller, the GDL Group also operate our very own Digital Print bureaus packed with HP Designjets. We don't just sell printers - we use them daily.
We have many years' worth of experience using HP Designjets. Our knowledge of HP products enables us to design and implement tailored solutions to meet your business needs.
What to Expect
Expert advice and a friendly, consultative approach
Advice on networking your printers
Installation & setup options
Full on-site service support
Part exchanges on your existing equipment
Refurbished equipment frequently available
Installation & After Sale Support
No-one takes more care over your installation. Your equipment is delivered, un-boxed, set-up and demonstrated thoroughly to you. Your office is left free of packaging, with your equipment ready for action. Dedicated and friendly field support personnel mean you can have planned maintenance for the life of your equipment and fast response to break-downs.
Click for further information on support.
HP Media & Inks
It's no use buying great equipment without being able to get the right ink, paper and back-up to go with it. We specialise in each and every element that makes your printer really productive. Click here for wide format paper & inks.
We're not a 'box-shifter'
It may surprise you to find out we don't sell online. When it comes to buying a HP large format printer you want to be certain you're buying the right machine for the job before you spend any money. We prefer to start by advising our customers on the best possible products for their requirements giving you the opportunity to make an informed decision.
There are numerous vendors who can sell you wide-format equipment but don't know much about setting them up. They'll arrange for a crate to be shipped direct to your door, but then you're on your own when it comes to un-packing, setting-up, loading the drivers and training your operators. Often, this type of vendor doesn't have any support personnel to provide post-warranty technical back-up. We call them 'box-shifters' and they usually work on the thinnest of margins. If you want to deal with a box-shifter, you'll probably make a small saving on your purchase price, but we wouldn't recommend it.