HP Latex Printers - the third generation
Experience Matters - enjoy the benefits of HP's third-generation HP Latex Print Technology
The NEW third generation HP Latex Printers feature significant innovations that take you beyond the limits of eco-solvent printing.
What to expect from HP Latex
Beat client expectations for quality, durability.
Maximize workspace with easy operation.
Build a healthier environment, inside and out.
Enjoy easy operation with an affordable investment.
Handle highly demanding turnaround times.
Which HP Latex Printer is right for you?
Check out the summary below and click for more details.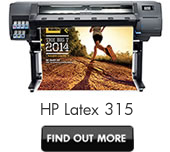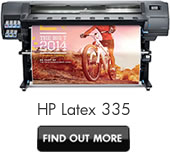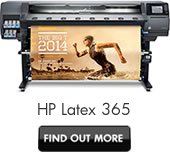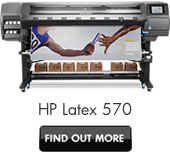 A perfect fit for small spaces, this affordable printer frees up workspace and your operator.
Gain versatility and enjoy convenient printing of indoor and outdoor jobs with this affordable printer.
Produce high quality for indoors and out at production speeds ideal for handling urgent jobs. 775ml ink cartridges.
Keep running costs low with 3-litre ink cartridges and unattended printing. Prints come out completely dry.
Roll-to-free fall
Take-up reel
(optional accessory)
Roll-to-free fall
Take-up reel
Roll-to-free fall
Take-up reel
Double sided printing
Ink collector
Roll-to-free fall
Take-up reel
Double sided printing
Ink collector
Speed - indoor high quality
Average Monthly
Pritn Volume (AMPV)
500m²/month
5,000ft²/month
500m²/month
5,000ft²/month
800m²/month
8,000ft²/month
800m²/month
8,000ft²/month